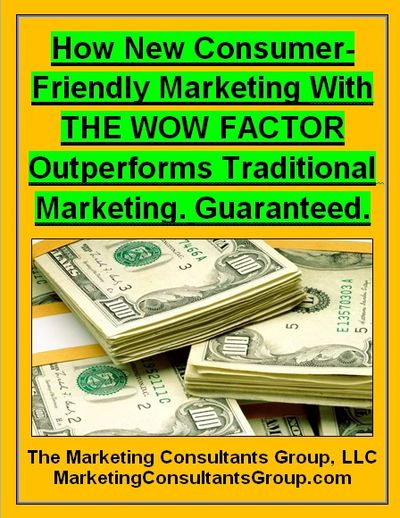 Will our new Consumer-Friendly Marketing WIth THE WOW FACTOR outperform traditional marketing?
How? By cutting through the media's clutter, selling more, gettering better results, you doing less.
Here's what to do next. Answer the 4 easy questions in the questionaire below (takes 3 minutes).
After reviewing your answers we'll contact you and help you get the results you want fast.